HP Reverb G2 Controllers and Tracking
G2 controllers look and feel very similar to the original design of Oculus Touch controllers that were highly praised by the VR community for ergonomics and style. Although compared to Oculus Touch they lack texture and premium material which sometimes makes them feel slippery. The touchpad of an original Oculus was replaced with an array of four buttons.
The best HP reverb G2 controllers run on AA batteries which is a downgrade compared to Valve Index rechargeable knuckles controllers.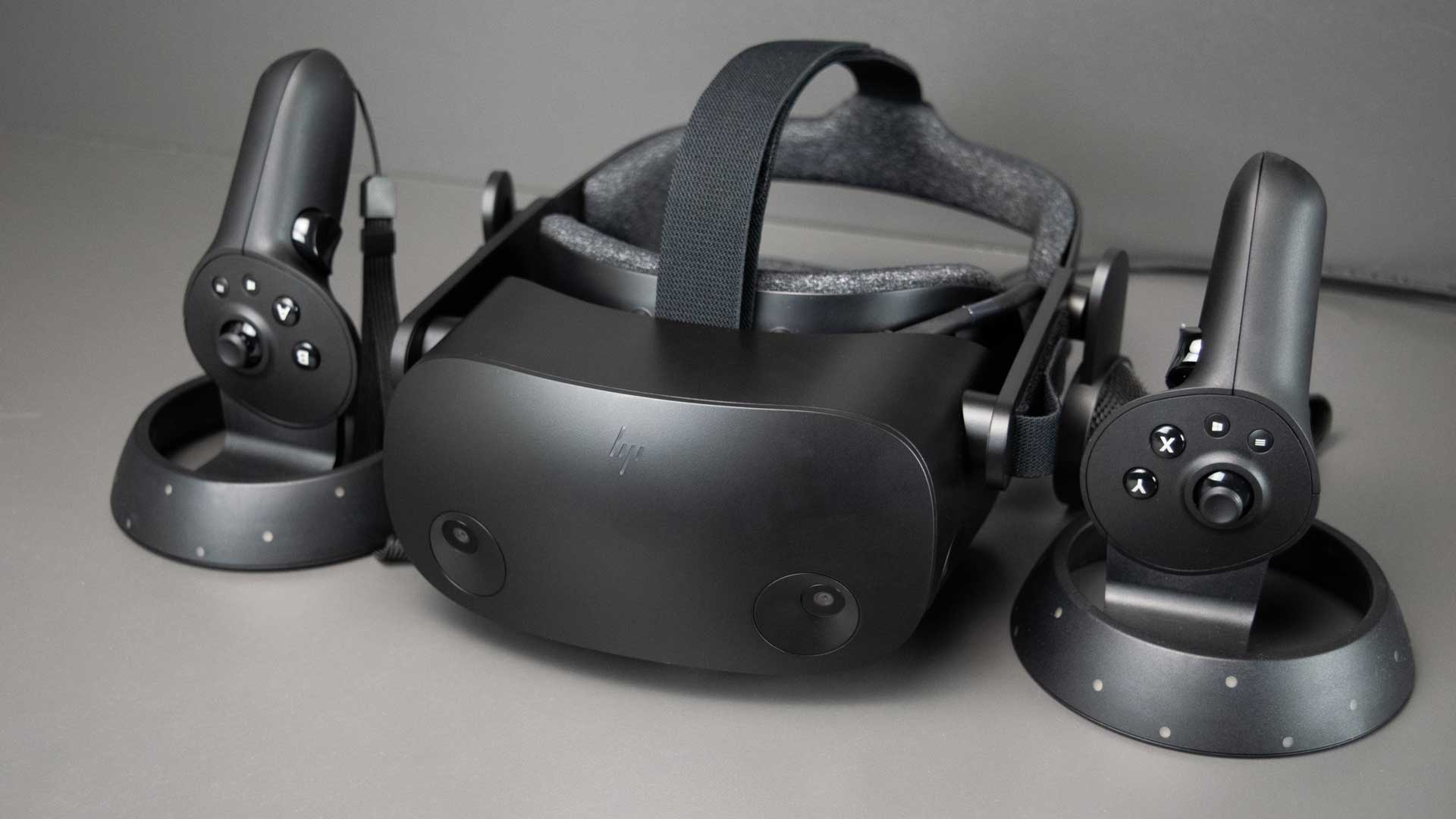 Image Source: Google
Make sure you invest in rechargeable batteries of at least 1.5 voltage, otherwise you might run into issues when your headset perceives your controller's low battery and turns them off.
HTC Vive Pro Controllers and Tracking
HTC Vive Pro greets you with pretty much the same original HTC Vive Wand controllers used with the original Vive but with an additional sensor to support Base Station 2.0 track.
Vive Pro controllers support finger tracking, yet the accuracy depends on whether you are using out-of-box tracking base stations or purchase Lighthouse 2.0 separately. You can also use Valve Index controllers with the Vive Pro headset.
The comfort and precision of Valve Index controllers are unmatched by both G2 and HTC Vive. Although Valve controllers can be used with Vive Pro, it requires a series of extra purchases to make them work with G2.
In terms of tracking, Valve Index is once again superior, yet G2 doesn't require any external base stations and tracks your movements perfectly on its own which contributes to both its convenience and ease of use.